Warehouse automation and efficient distribution
In 2016, CAC moved into a new 22,400 m2 domicile in western Aarhus. In 2019, we invested more than DKK 50 million in an AutoStore system, which effectively ensures correct and fast unpacking and picking of items with 50 robots, 75,000 boxes and 118,000 locations. Combined with a manual "traditional" warehouse of more than 16,000 m2 in Aarhus, we ensure that almost 80,000 different commodity references are available to our customers, not only with night delivery, but also quickly during daytime.
We work six days a week with two-shift operation from 06:00 to 22:00 Monday to Thursday and Friday until 17:00. Sunday we work from 08:00 to 14:00 to finish the shipments, which are delivered to our 41 distribution units (au2parts), on Monday morning before 06:00.
Both from the main warehouse in Aarhus and from our 5,000 m2 warehouse in Glostrup, one of the western suburbs of Copenhagen, we deliver our wide range of products directly to our au2parts branches and to independent wholesalers who can collect orders during our opening hours or choose night delivery.
The au2parts wholesalers have local warehouses throughout most of Denmark, and in addition to their own stores, it is possible to draw on our entire stockpile with minimum 2 daily deliveries to all au2parts branches. In this way we ensure that the full range of products is avalible for our customers, independent workshops and brand workshops, 4-8 times a day with a fleet of more than 190 vans.
At the same time, we are mirroring the stocks of a number of local Danish manufacturers, and within the same day, we can therefore ensure that our customers have access to both the local stocks and the central stocks in Aarhus and Glostrup as well as the stocks of Danish manufacturers. In this way, we dare to claim that our distribution network binds the nation together, quickly and efficiently.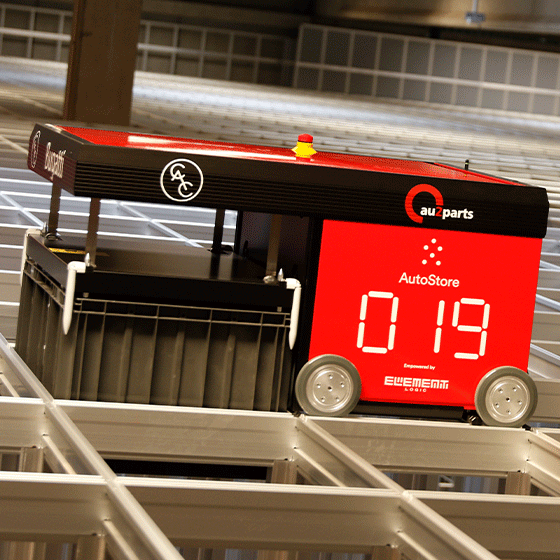 For more information, please contact CAC